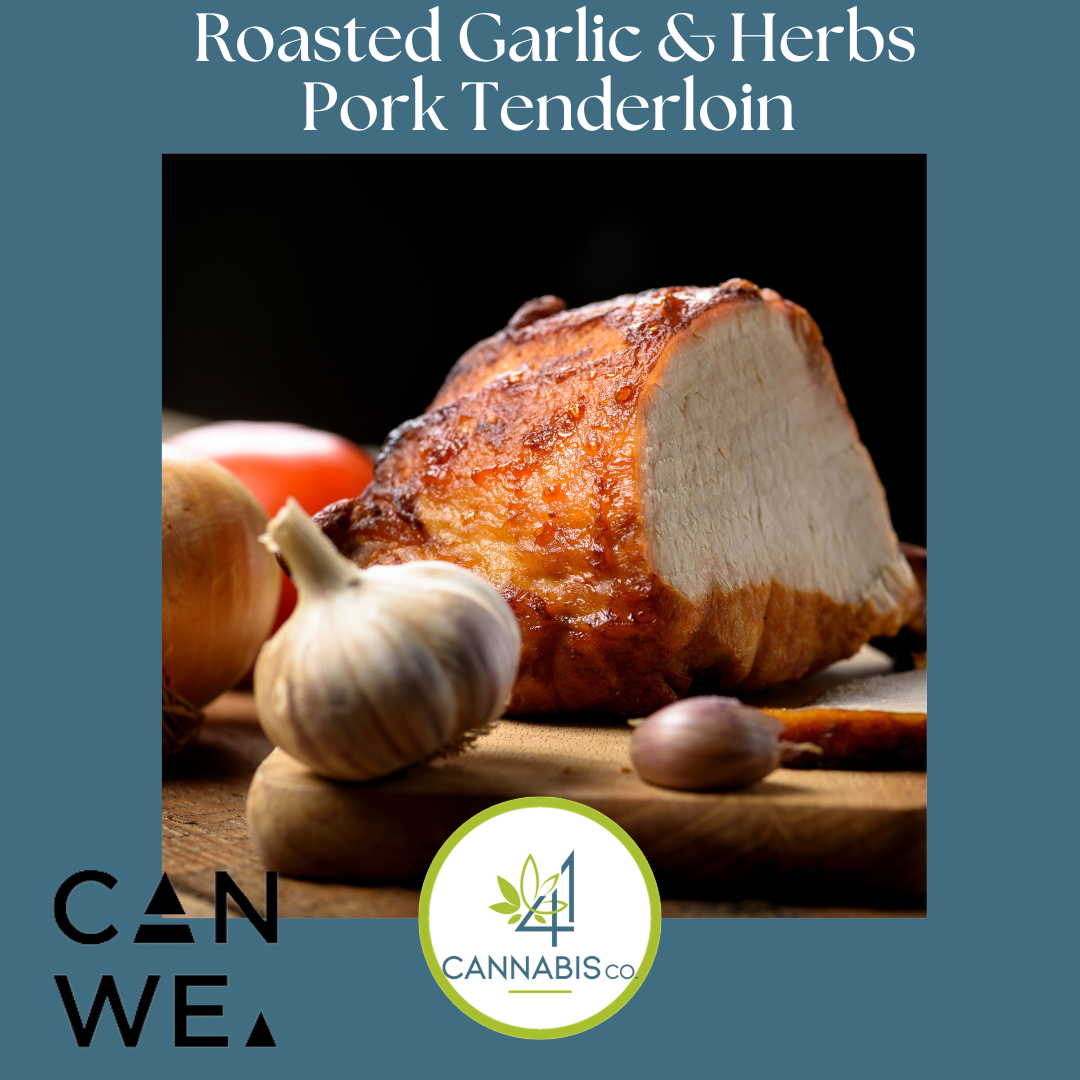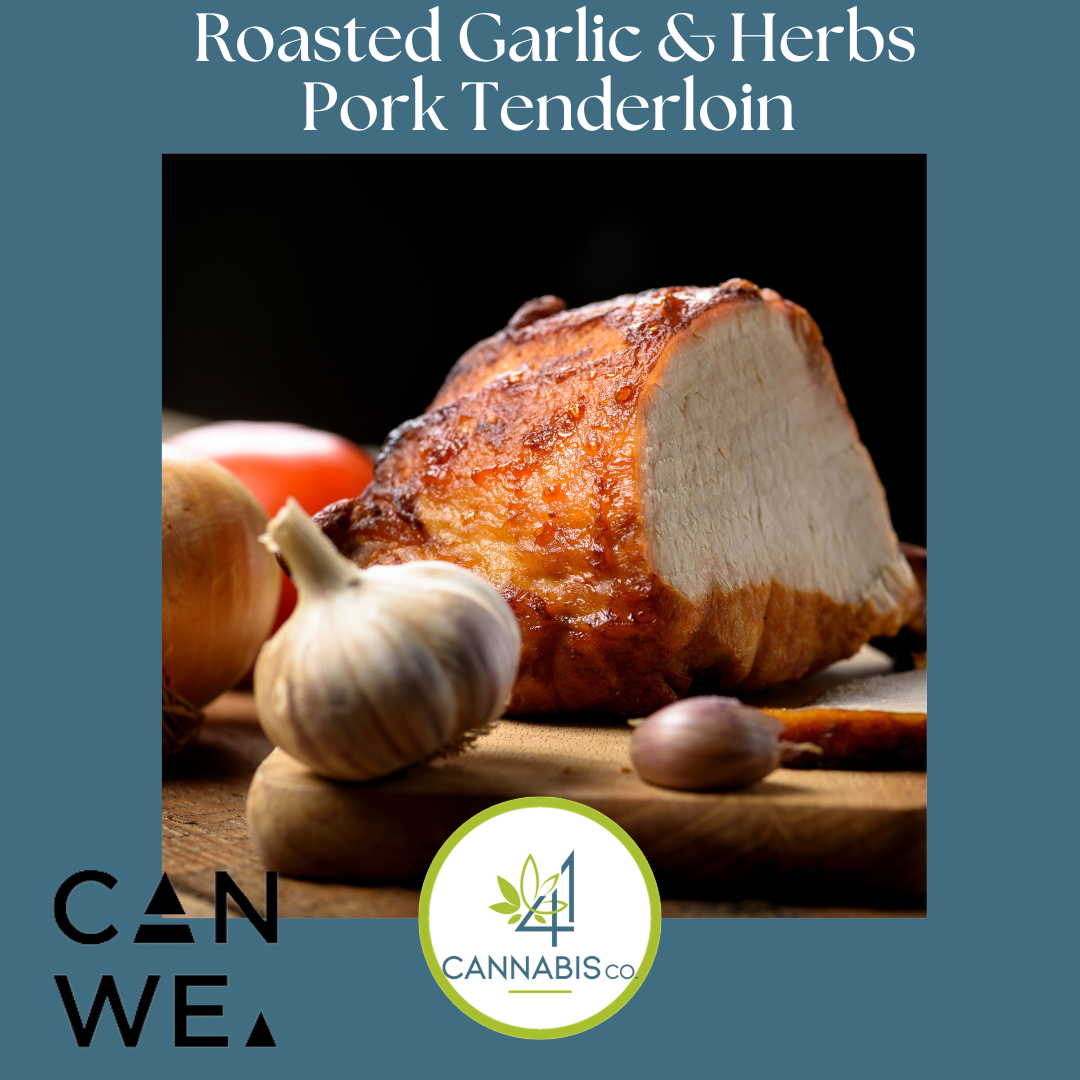 Roasted Garlic & Herbs Pork Tenderloin
Ingredients:
1 – 1-1.5 lbs pork tenderloin

1 head of garlic (roasted)

1/2 tsp of each dried rosemary, sage, thyme

1/4 cup of cannabutter softened (see #41cblog for recipe)

1 tbsp olive oil

2 medium apples peeled and diced into bite-sized pieces

2 small, sweet potatoes peeled and diced into bite-sized pieces

1 small, sweet onion diced

2 sprigs fresh rosemary
Instructions:
Preheat oven to 400F (200C).

Wrap garlic in tinfoil and roast in oven for 45min or air fry for 15-20min.

Add garlic and dried seasoning to the softened butter and rub on pork tenderloin

Place olive oil in a large oven-safe pan (such as a cast iron skillet or a Dutch oven) and heat over medium-high heat.

While oil is heating in the pan, peel and chop apples, potatoes, and onion.

When the oil in the skillet is hot, add apples, sweet potatoes, and onion. Stir for about 1 minute, and then push to the outsides of the pan to make room for the pork.

Place pork in the center of the skillet and brown on all sides (about 5-6 minutes total), while also stirring the fruit and vegetables.

When the pork is browned on all sides, tuck the rosemary into the dish and place the dish in the oven. Bake for about 13-15 minutes, flipping pork over and stirring fruit/veggies halfway through. Bake until the center of the pork reaches about 150 degrees F and potatoes are tender.
If you have time, allow the pork to rest for 5-10 minutes before slicing. Season vegetables with salt and pepper, if desired. Remove rosemary sprigs just before serving.