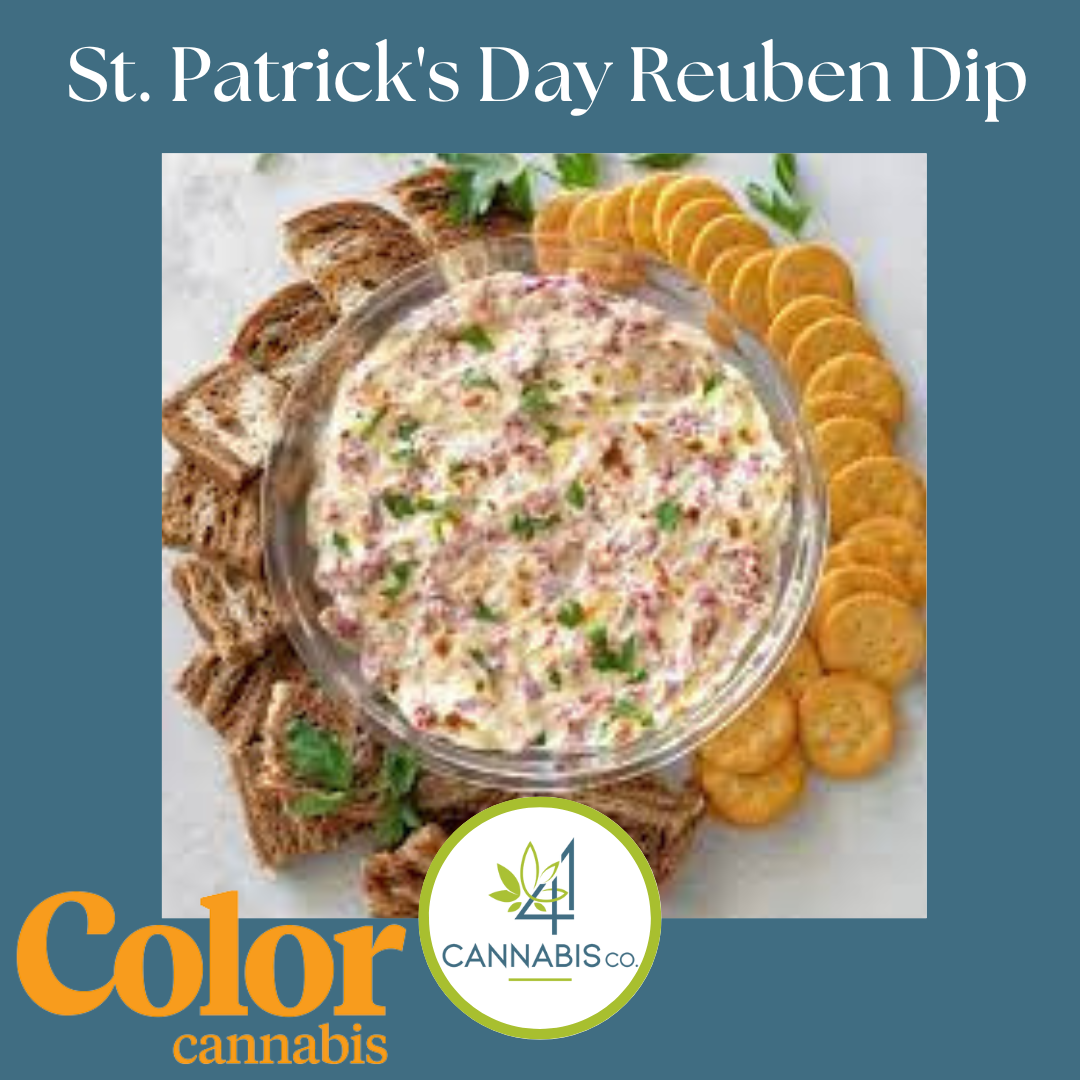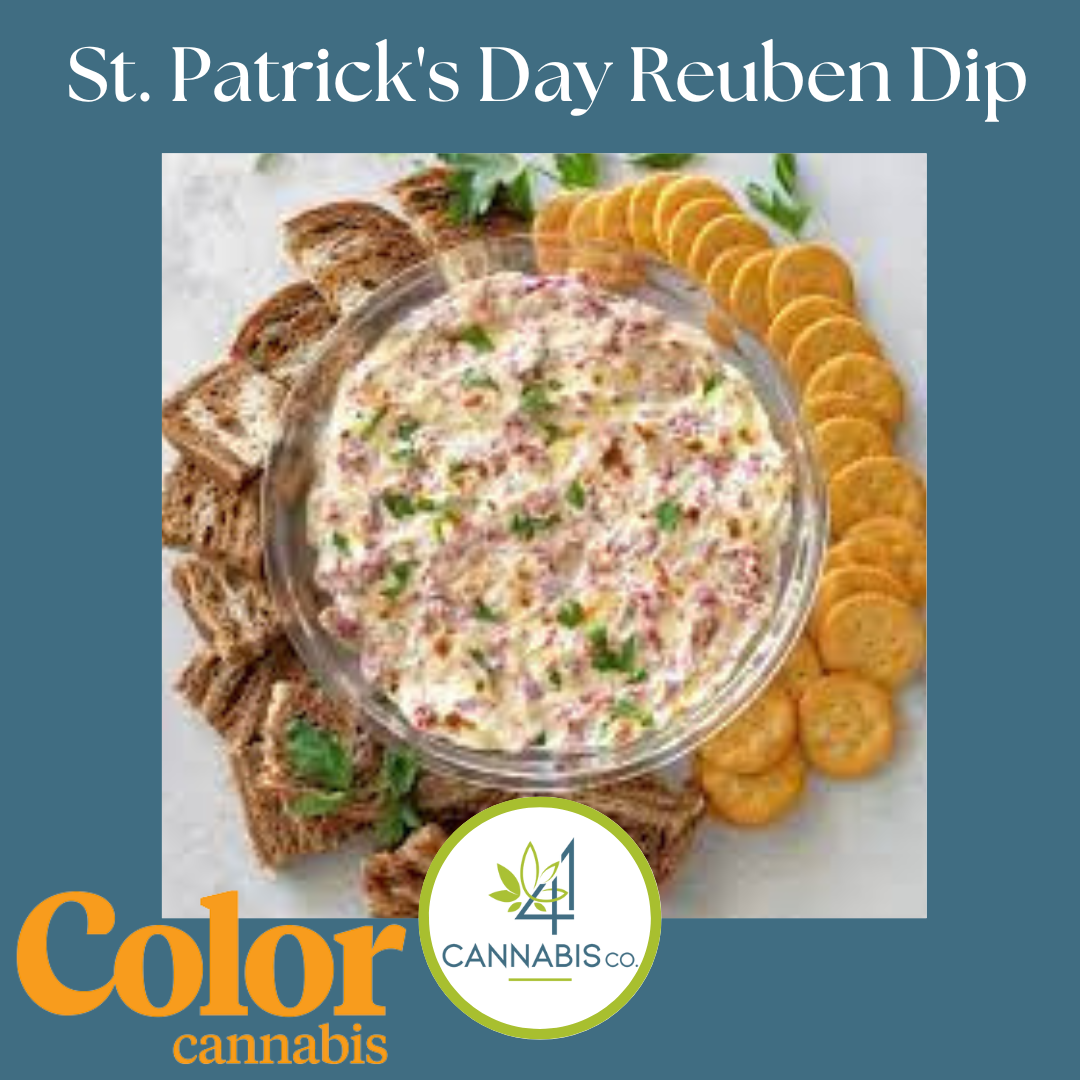 St. Patrick's Day Reuben Dip
INGREDIENTS:
8oz of Cannabis Infused Cream Cheese (see 41C Blog for recipe).

½ pound sliced corned beef chopped (about 1 ¼ cups, chopped)

1 ¼ cups swiss cheese freshly grated.

¼ thousand island dressing

½ cup sour cream

½ cup sauerkraut drained

Dried Parsley for garnish
INSTRUCTIONS:
In a crock pot, add all ingredients and stir. Cover and cook on high for 1 ½ to 2 hours, stirring about every half hour until all the cheese has melted.

Stir to combine all ingredients, turn the heat off, and garnish with parsley. Serve hot with your favorite bread, crackers, or veggies!