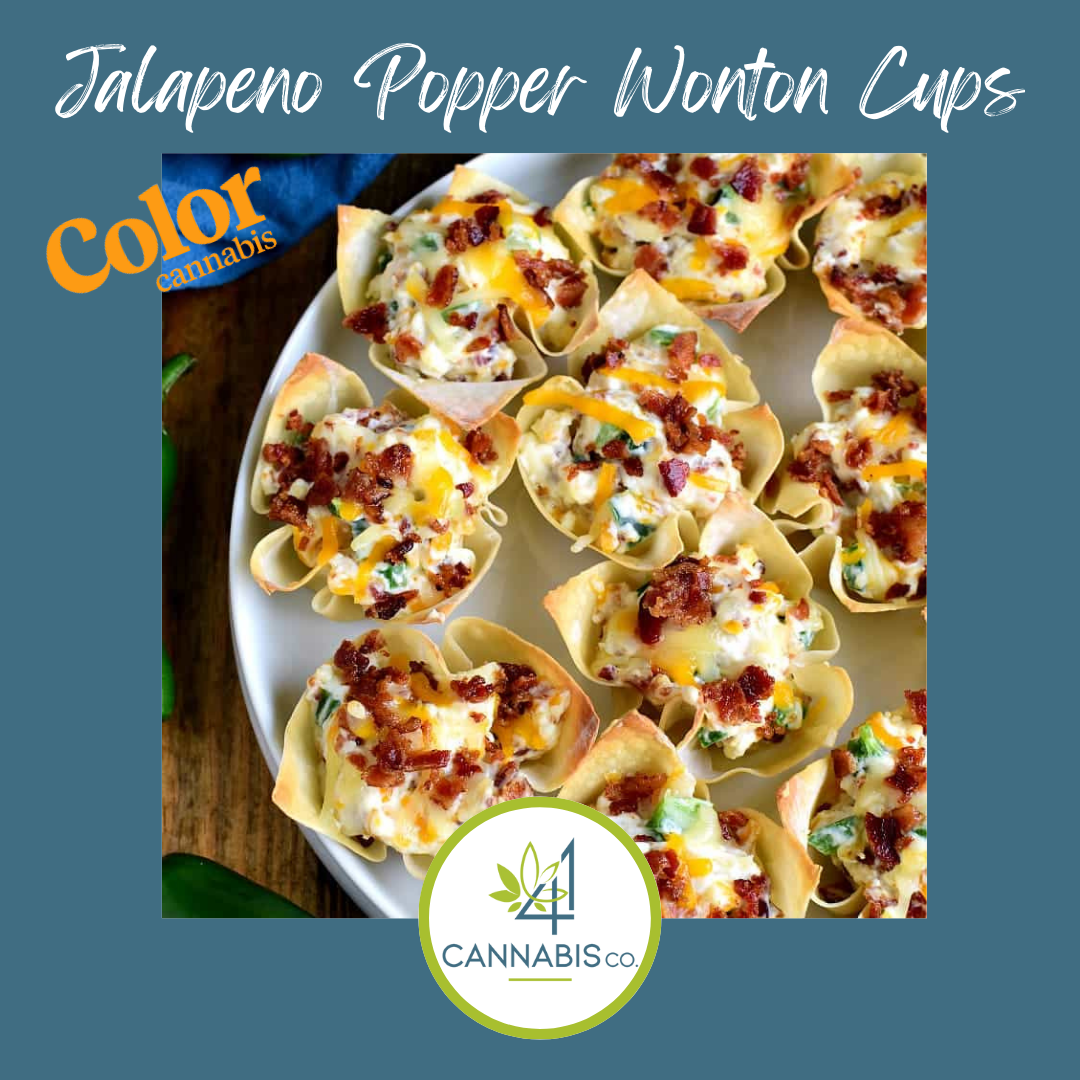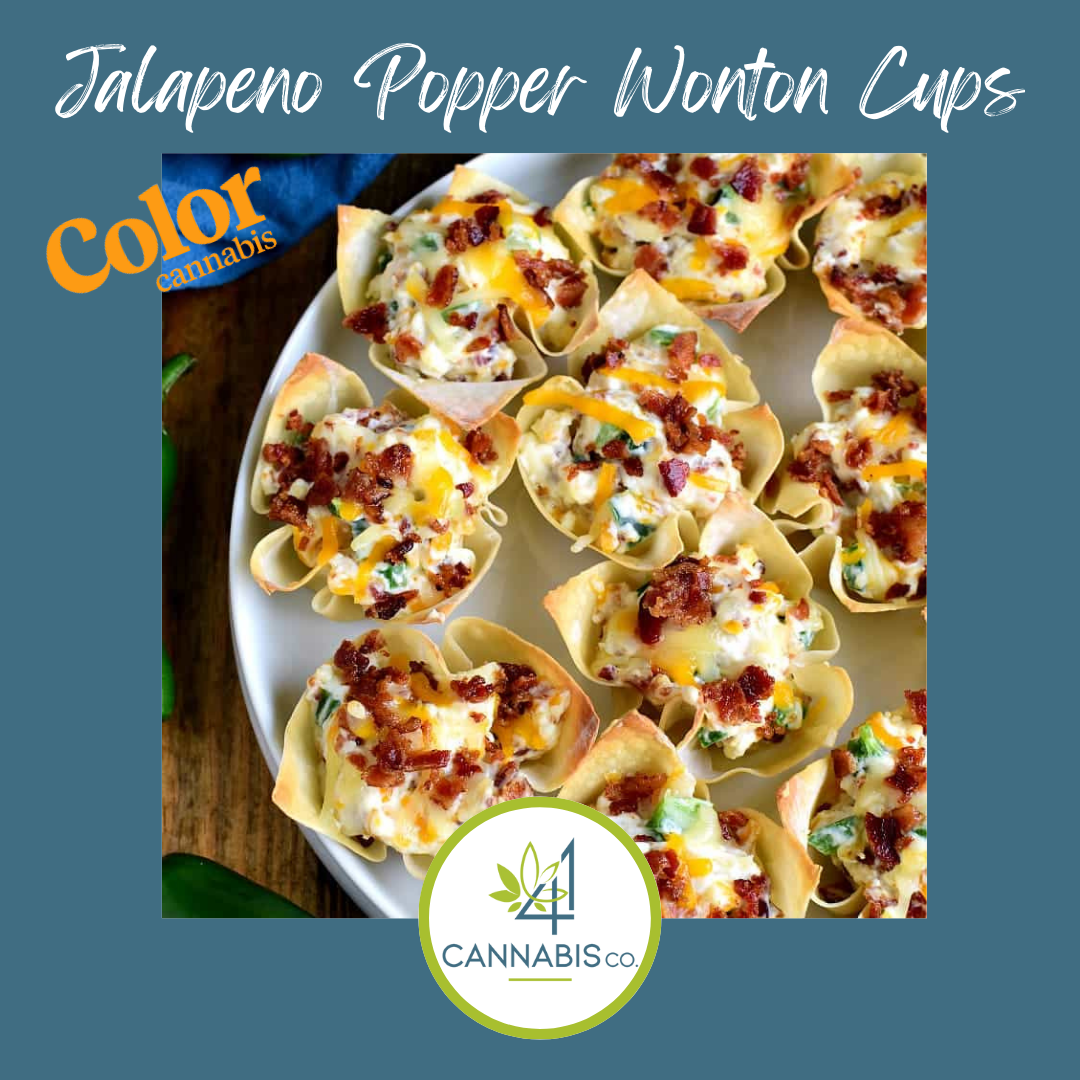 Color Cannabis Jalapeno Popper Wonton Cups
Ingredients:
12 wonton wrappers 

4 oz. cream cheese softened

½ c. Cannabis-Infused Sour Cream (see recipe substituting Color Cannabis Space Cake)

12 oz. bacon, cooked & crumbled (reserve 2 Tbsp.)

1 c. shredded cheddar cheese, (reserve 2 Tbsp)

3-4 jalapeños, seeded and chopped (**for more spice, do not remove all the seeds)
Directions:
Preheat the oven to 350 degrees.

Spray muffin pan with cooking spray.

Place one wonton wrapper in each muffin cup; bake 10 minutes or until lightly browned.

Remove from oven and cool slightly.

In a medium-sized mixing bowl, stir together cream cheese, sour cream, bacon, cheddar cheese, and chopped jalapeños.

Spoon filling into wonton cups, then sprinkle with reserved bacon and cheese.

Return to oven and bake for an additional 8-10 minutes, until wontons are golden brown and cheese is melted.