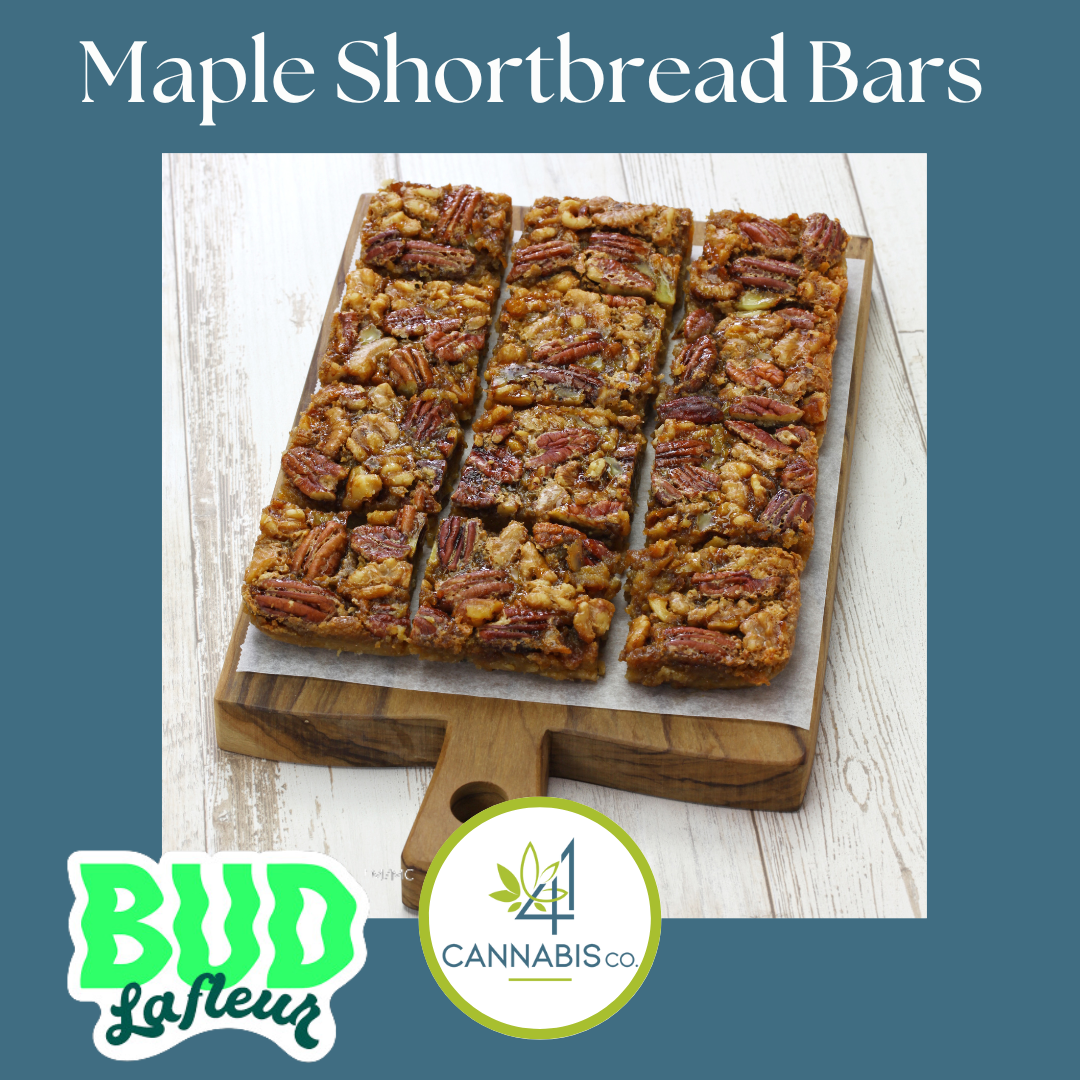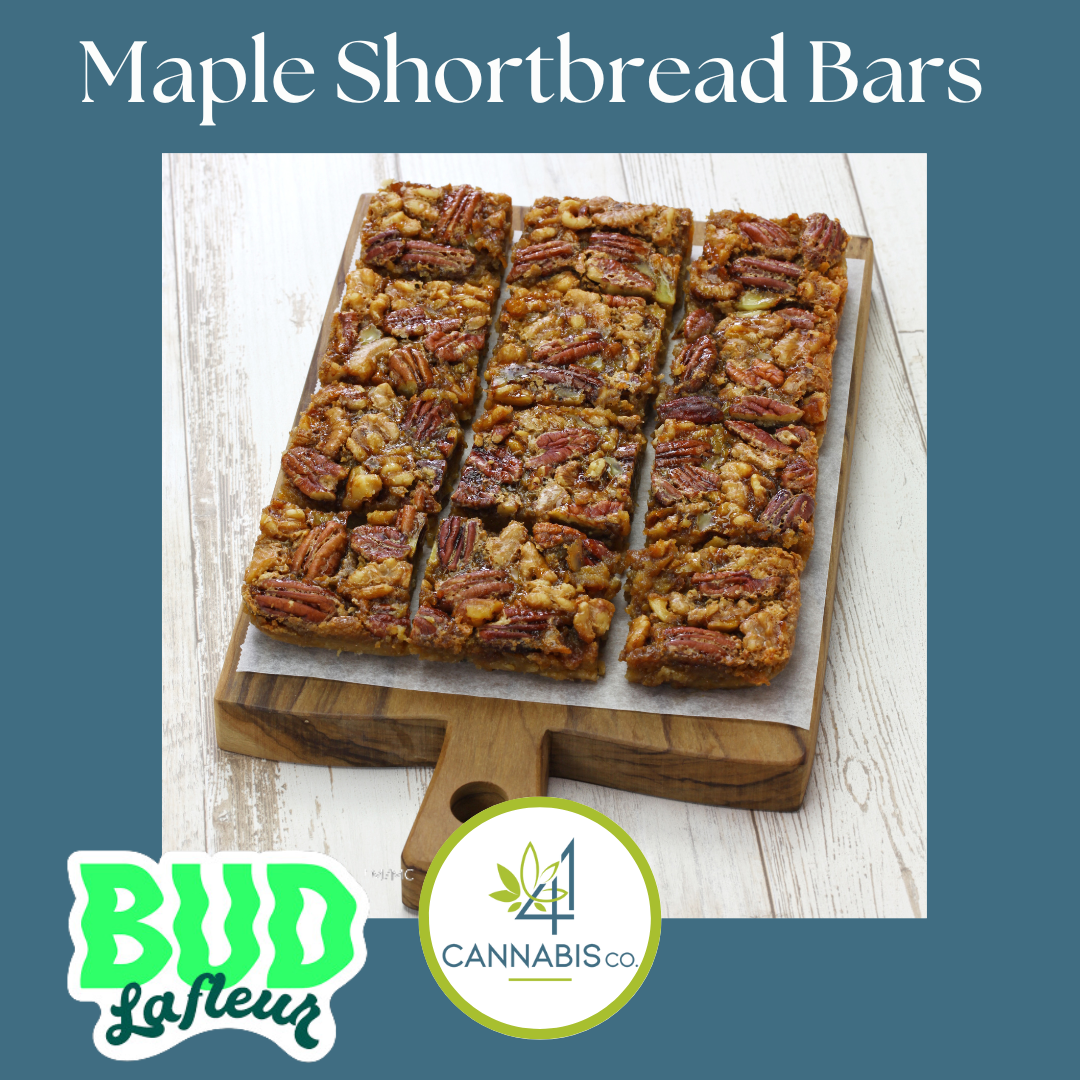 Infused Maple Shortbread Bars
INGREDIENTS:
For The Crust:
2 cups flour

½ cup sugar

½ tsp salt

2 sticks unsalted butter, chilled
For The Filling:
1½ cups packed brown sugar

⅔ cup infused maple syrup (see #41cBlog for Recipe)

2 eggs

4 tbsp unsalted butter, melted

1 tsp vanilla

1 tsp maple extract

½ tsp salt

2 cups coarsely chopped pecans
INSTRUCTIONS:
Heat oven to 350 degrees. For crust, combine flour, sugar, and salt in a bowl. Cut butter into slices and cut in with a pastry blender or 2 knives until the mixture is crumbly. Press into the bottom and half an inch up the sides of a 9×13-inch baking pan. Bake 15 minutes, or until edges begin to brown. Cool on rack.

For filling, combine all ingredients except pecans, and mix until smooth. Pour into cooled crust. Distribute nuts evenly over top. Bake 30 minutes, or until filling is set. Cool on a rack before cutting.