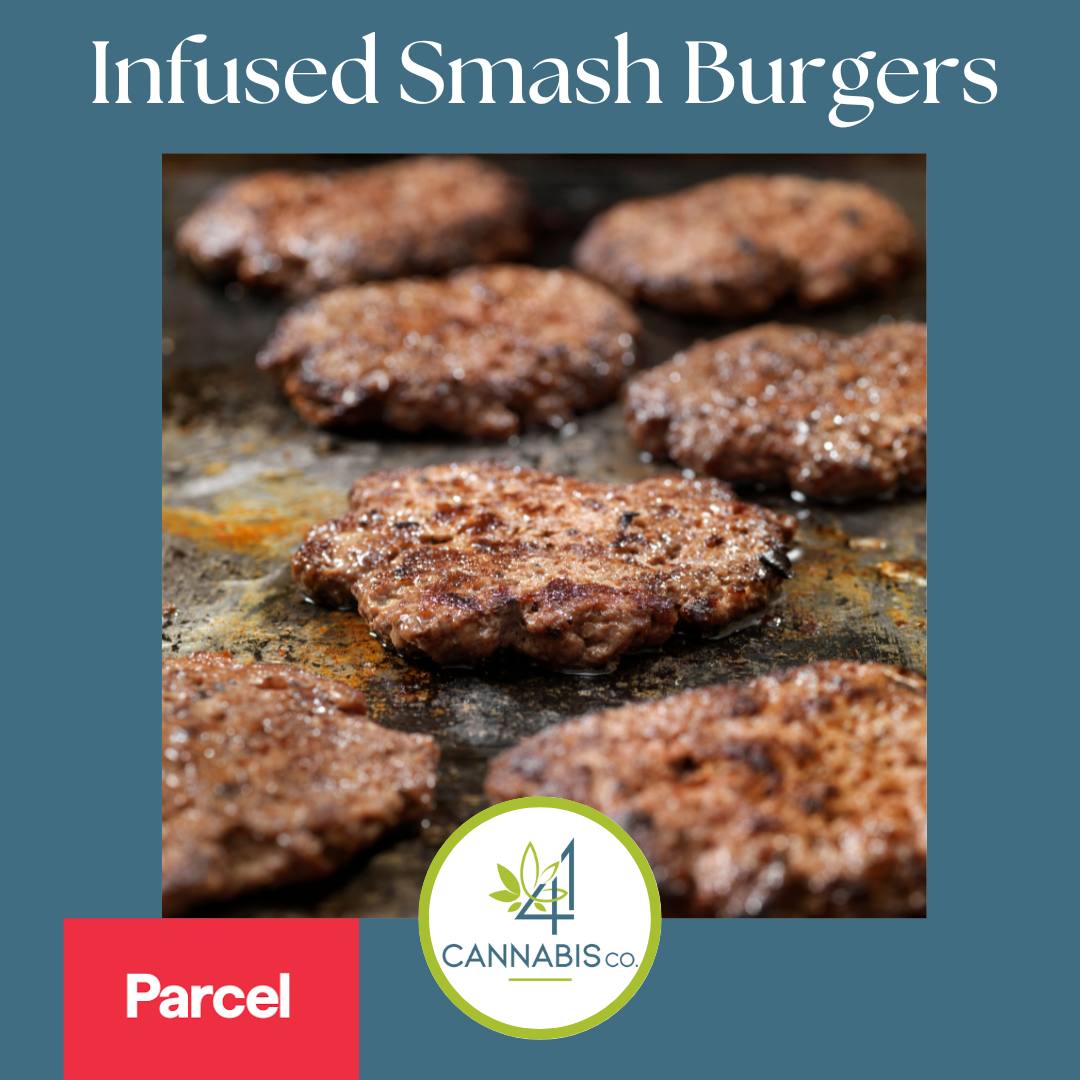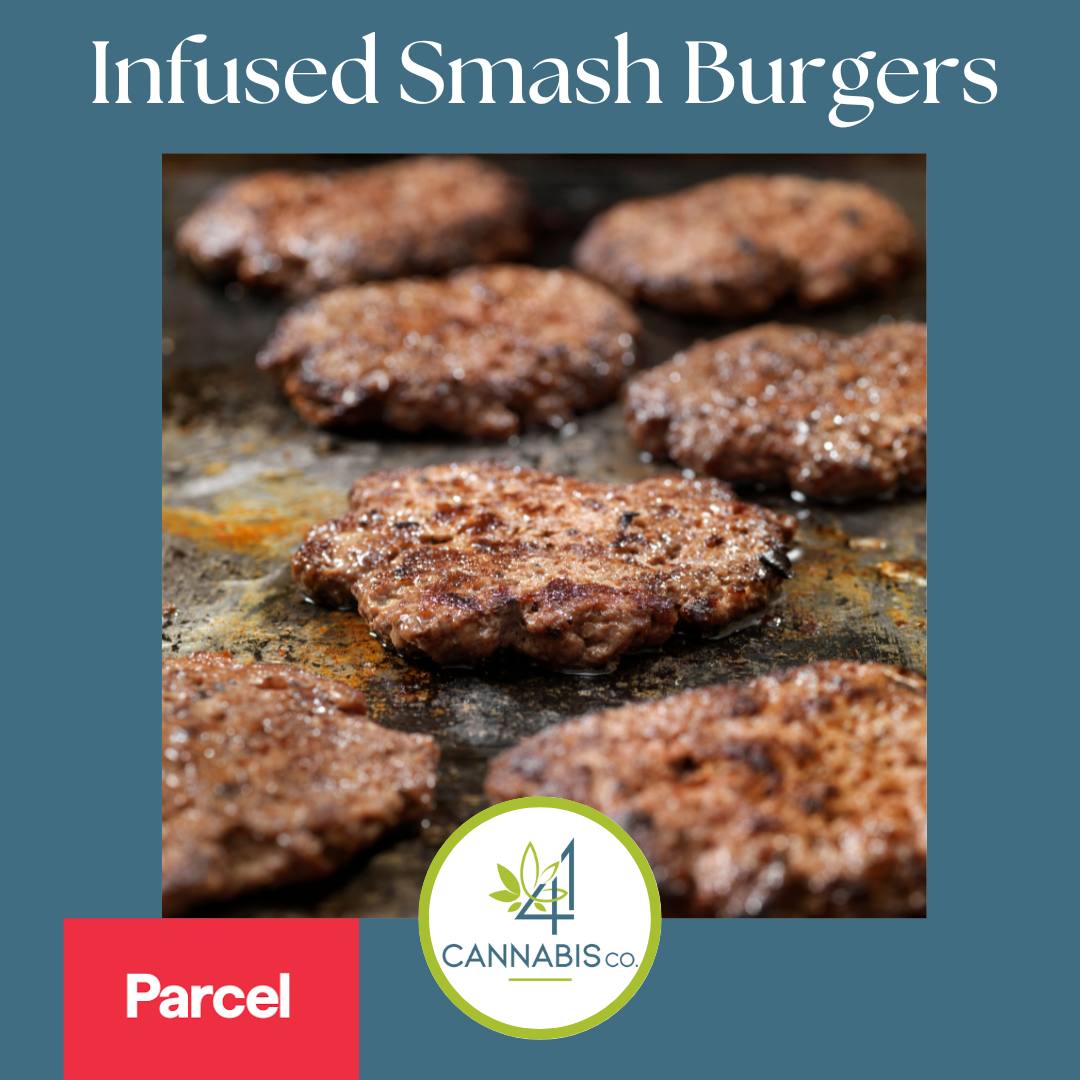 Infused Smash Burgers
INGREDIENTS:
2 pounds lean ground burger

8 slices American cheese

8 hamburger buns

1 medium yellow onion

¼ cup butter
BURGER SAUCE:
INSTRUCTIONS:
Preheat the grill. Preheat your flat-top grill, griddle, or 12″ cast iron skillet to medium-high heat.

Form the meat patties. Divide the ground beef into 8 even sections. Loosely form the meat into balls and set aside.

Make the homemade burger sauce. Combine all ingredients for the burger sauce in a small bowl and stir to combine.

Grill the onions and smash the burgers. Spread some clarified butter on the grill or cast iron skillet and add the onions. Grill the onions until they start to soften. Divide the onions into 8 sections on your grill. Place a meat "ball" on top of each pile of onions and smash the ball flat with a spatula.

Grill the Smash Burgers. Season the flattened meat patties with Beef Seasoning and cook for 3-4 minutes. Flip the burgers, add a slice of American cheese to each patty, and continue grilling for 3-4 minutes.

Toast the buns. While the burgers are cooking, melt more clarified butter on the cast iron skillet next to the burgers and place the buns cut side down on the grill. Brush more butter on the tops of the buns and toast for 1-2 minutes until the buns begin to turn golden brown. Do not flip.

Assemble the Smash Burgers. Remove the buns and meat from the grill. Place a dollop of burger sauce on the bottom bun, top with a cheesy patty and grilled onions, and finish with a bun. You can also make these with a double patty and 4 buns if desired.