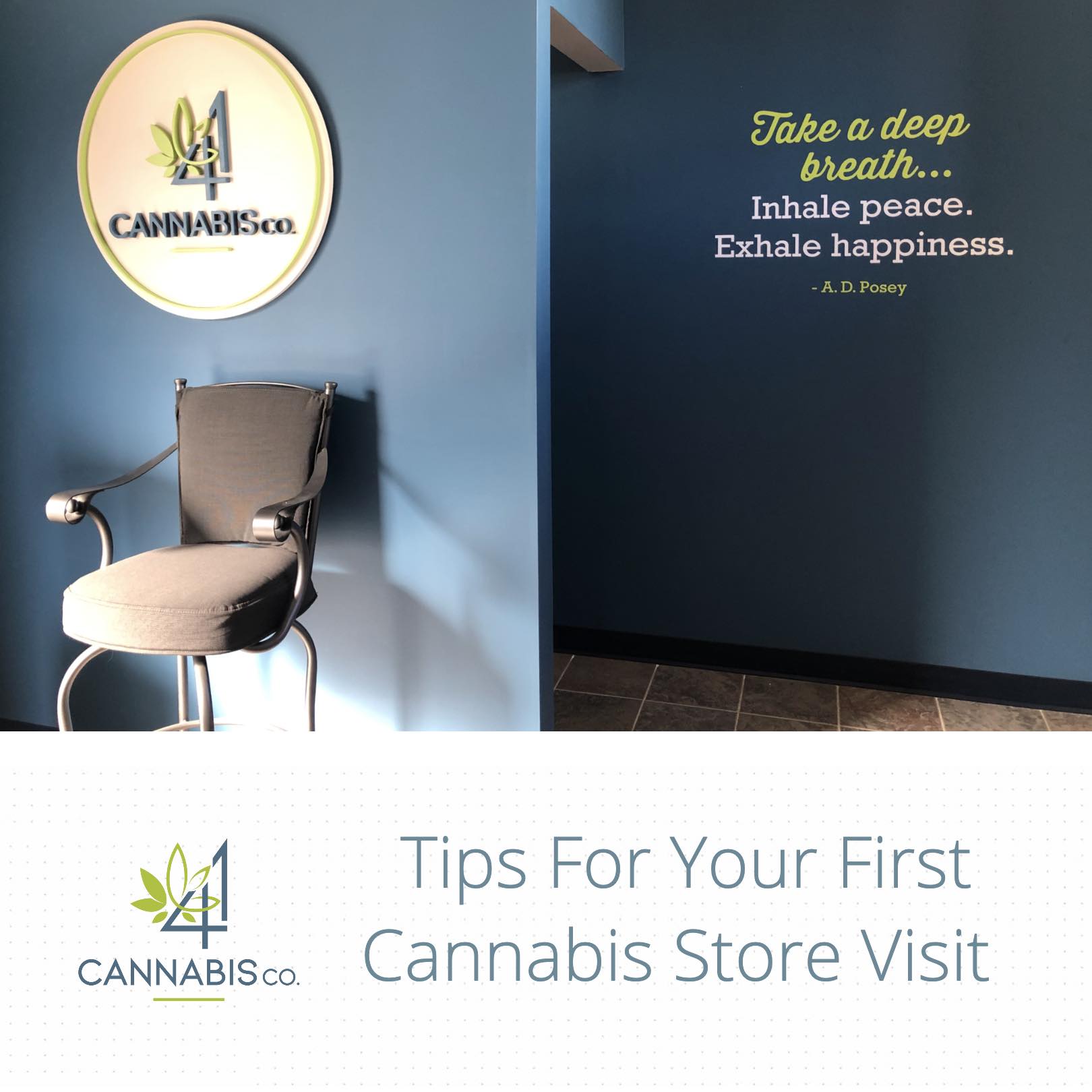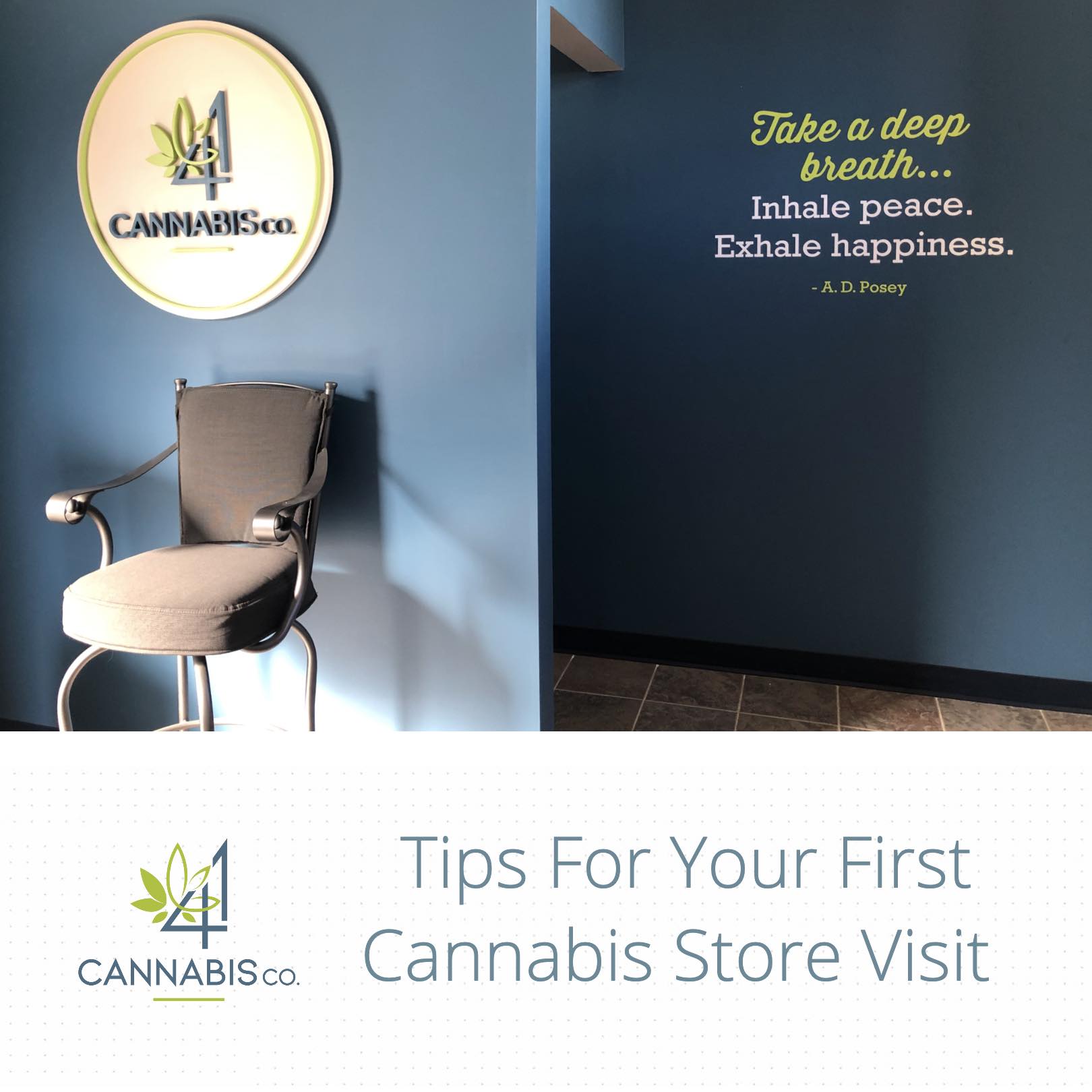 Visiting a cannabis store for the first time can be a bit overwhelming, especially if you're also new to using cannabis.
If you feel intimidated at the thought of visiting a cannabis store, we're here to help and share our top tips on how to prepare for your first visit. 
What should I bring with me?
Always Bring Your ID
Every cannabis store will ask to see your ID when you arrive. So, remember to always bring a valid government-issued form of ID or you won't be able to shop.
In order to visit a cannabis store and make a purchase, you must be at least 19 years of age and show a valid photo ID. The following forms of ID are acceptable:
A Canadian Passport, Ontario Driver's License with a photo of the person to whom the license is issued, a Canadian Citizenship Card, Canadian Armed Forces ID card, A photo LCBO card, a Secure Indian Status Card issued by the Government of Canada, a Permanent Residential Card issued by the Government of Canada, or a Photo Card issued under the Photo Card Act, 2008.
How do I prepare for my first cannabis store visit?
Think About Your Goals
Before you visit a cannabis store, we recommend that you consider what you want from the products you purchase.
Do you want to buy something that will help you chill out?

Do you want something that could be energizing?

Do you want to buy something specific?

Do you want to get a recommendation for a new strain?
The Budtenders should always be able to give you a product recommendation. You should know what type of effect you're looking for and they'll be able to guide you to the right product!
Do Some Research Before Your First Trip
A Budtender should always be able to help guide you toward a great cannabis product, regardless of your experience level. However, if you're completely new to cannabis, doing a bit of research before your visit may help you feel more confident and comfortable during your first visit. Getting familiar with common cannabis terms and products can help you feel more prepared.
Think About The Level of Assistance You Want During Your First Visit
Another thing to consider before you visit a cannabis store is what level of assistance you want. Some people who are new to cannabis might want a lot of help finding the right type of cannabis product for them. Or, long-time cannabis users might want assistance finding an exciting new product or a different strain. On the opposite end of the spectrum, some people may just want to have a "get in and get out" type of experience. They may already know exactly what type of product they want and they just want to purchase it and move on with their day.
Regardless of the type of experience you want at a cannabis store, it's a good idea to think about the experience you want in advance. 
Check Store Availability
If you're looking to buy a specific strain or product, check the store's website for product availability before you visit. You can check 41 Cannabis Co. Online Ordering.
Know Your Local Laws
Make sure you understand your local cannabis laws. Every province has different cannabis laws surrounding purchase, possession, and use. It's important that you understand all of your province's local cannabis laws if you'll be buying cannabis so you'll feel confident when you visit a cannabis store. For example, you'll feel more prepared when you visit if you know how much cannabis you can purchase at any one time in your province.
What is it Like at a Cannabis Store?
Expect To See Security
First-time visitors are sometimes surprised when they walk in and see security guards, cameras, and/or protected entrances. Security measures are simply there to keep both employees and customers protected. 
You Can Always Ask Questions
Budtenders are there to assist you, so you should always feel comfortable asking them questions. No question is too big or too small, too simple or too complex, so ask away!
Store Etiquette
First-time visitors often wonder if there's any specific etiquette they need to follow. While we would say that every store is different, there are a few things you can generally always do to be courteous. For example, it's polite to give your fellow clients some space when they order to respect their privacy. It's also polite to avoid talking on the phone.
In addition to these general etiquette considerations, the specific store you visit may have its own rules. For example, many stores don't allow photography inside their locations. When you visit a cannabis store, just be mindful they may have rules you need to follow in order to shop there. So if you see any posted rules, be respectful of the store and be sure you follow them.
Don't Feel Obligated to Purchase
Our last tip is to remember that you're not obligated to make a purchase just because you visited. If you feel unsure about making a purchase for whatever reason, know that you don't have to. Cannabis is something you generally can't return, so it's best to make sure you actually want a cannabis product before you purchase it. And you don't need to buy something just because a Budtender recommended it. If you need a little more time to think about buying a product, feel free to take it.
For more information visit our FAQ page.